Lessy Aviator & Co. ®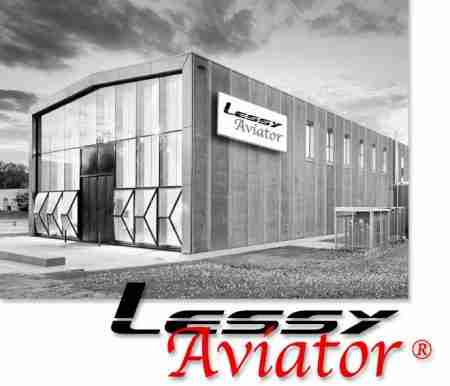 Our Factory was created 7 years ago with one purpose in mind: to manufacture leather clothing using the finest materials, and most exclusive skins you may find anywhere, with an unsurpassed dedication to quality and authenticity.
We achieve our aim by making each garment to specification, one piece at a time. Our attention to detail is second-to-none. We don't employ production lines in outside the European Union countries or cut corners by using cheaper goods. All of our garments are made in the European Union and designed in Pozuelo de Alarcon – Madrid (Spain).
As a manufacturer, we can skip the "middle man" and past the saving directly to you the Consumer, also we will not be under sold, so you can be sure that you will get the garment you order in the quality you expected in competitive price.
Our Jackets Bomber B-3 and our Pants Retro Solitude preserve an important piece of our history. It speaks of the spirit of youth and adventure, evoking a sense of courage, liberty and of life's infinite possibilities.
The first pilots and motorcyclists adopted leather because of its durability, protection and warmth. That adventurous and liberty spirit, opened the way to our present.
Today, all our authentic pieces are coveted by collectors world-wide.
We know our Jackets Lessy Aviator Bomber B-3 and our Pants Retro Solitude will be as treasured by their owners as the originals from 80 years ago.